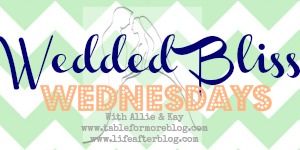 It's the men's turn this week...and I've been dealing with some hormone issues and been kind of down lately, so it was amazing to read this!
Side note, no one tells you how to deal with your post-pregnancy body, they just tell you
"Oh, it'll be ok, you'll lose it!"
"Took you 10 months to gain it!"
Yeah, folks, that doesn't help! So shut it! lol
Anyway....
J answered the questions, and while his answers are short, I have a feeling he did them while sitting in sociology class lol
What was the first thing you noticed about your wife?
The first thing I noticed was how beautiful she is.
When you first started dating your wife, what kept you calling/asking her out?
Her personality
What is your wife's best quality?
Her determination, and she is an excellent mommy
What is your favorite thing to do with your wife (ahem, keep it clean!)?
Watch the Big Bang Theory
What are you most excited for for the future with your wife?
I'm not really sure, there's so much going on
How do you make your wife feel loved?
I try to help as much as I can
I'd like to say "we" have busy lives, but it's really him and I just try to keep up and hold down everything.
J goes to school full time, and works full time...and maintains a 4.0 GPA!
I married a smart cookie
But, with that schedule, he has 2 days a week that are 20hour days between school and work
so when he says that he tries to help as much as he can...he does more than I could ever ask or expect.