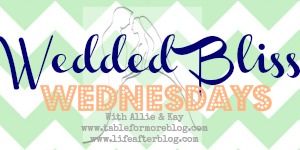 I'm linking up with the amazing Allie and Kay today!
My blog has become all about Pierce lately and I want to show off my fabulous husband, because I truly couldn't have ever wished for him, he's better than any dream I ever had of a husband
And, that man loves and adores me; and it shows every day.
Introduce us to your husband! (What's his name? How old? What does he look like?)
I started this blog when he was headed into the Army and on track for Special Forces, so I gave him
anonymity by calling him J. Until he tells me otherwise, that's how you guys will know him, J
**He is 23 years old-yes I'm older ;) it works very very well for us
**J has the softest, darkest brown hair, which he likes to keep cut very short flat-top style--love it
He has dark brown eyes, I call them chocolate pie eyes. Framed by the longest blackest eyelashes I've ever seen. Jealous? Yup
** J isn't much taller than me, but that's not really that difficult lol. I'm not short. With the perfect body, just perfect!
What is your husband's favorite thing to do?
Since his free time is so sparse, J's favorite thing to do is to get out and about spending time with Pierce and I
What does your husband do Monday-Friday?
He doesn't have a Mon-Fri job, he has a crazy schedule of a short week/long week.
But, J works in Public Safety/Law Enforcement answering 911 calls.
He also is going to school full time to better our lives when he's finished. Sacrifice now, play later right?
What was the FIRST thing you noticed about your husband when you met?
We worked together, and weren't introduced to each other for quite some time, but the first time I saw him I remember my first thought VERY clearly, "Damn, I'm glad (this job) finally hired something good looking!"
HAHAHAHA, we worked together for 2.5 months before dating and moving in together
What is your husband's BEST quality?
He's strong, not only physically because that doesn't matter in the grand scheme of things.
He's just a strong strong man, strong willed, strong personality, strong opinions
I think that word fits anything I could describe about him
Strong
What is your husband's biggest pet peeve?
Simple, stupidity aka poor grammar...oooh the stories he can tell
How does your husband feel about blogging?
He doesn't like it, says I'm putting my "personal business out there on the internet for anyone to read"
lol
But, I think he appreciates that I have found great blog friends!
What is something you do/can do that makes your husband feel loved?
When I'm out and about and bring him home "surprises" like his favorite candy or soda, or when I cook his favorite meals